Call to get an Auto Insurance quote.
Currently all auto insurance quote requests are only provided through agents. Please call an agent during business hours to create your Personal Price Plan.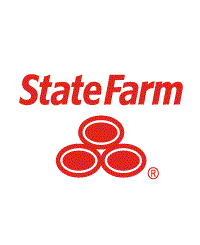 STATE FARM® INSURANCE AGENT,

VENTURA

, CA
Michael Veseth
ChFC®, CLU®
Would you like to get a quote?
Office Details:
Street Address:
1730 S Victoria Ave, Ste 200
Landmark:
Near the 101 Fwy on Victoria Ave in Ventura
Need help with a claim?
Start or track your claim online, or with the State Farm® mobile app.
Need to pay a bill?
Pay insurance bills fast and manage them easily.
About Me:
Property & Casualty Insurance
Multiline discounts
Auto and Home Insurance
Life Insurance
Auto Insurance
Home Insurance
Graduate San Diego State University, M.S.
Graduate UC Santa Cruz, B.A.
Graduate Rio Mesa High School
Past President, Ventura Downtown Lions Club
State Farm agent since 1985
Our Mission:
My mission is to provide you a professional insurance service. For your home, auto, small business, or life insurance needs, I get the job done for you! Call me for free quotes, or better yet, email me! Whether you switch insurers or not, my review can be of good use!
Agent's Credentials and Licenses:
Disclosures
Deposit products offered by U.S. Bank National Association. Member FDIC.
Life Insurance and annuities are issued by State Farm Life Insurance Company. (Not Licensed in MA, NY, and WI) State Farm Life and Accident Assurance Company (Licensed in New York and Wisconsin) Home Office, Bloomington, Illinois.
Pet insurance products are underwritten in the United States by American Pet Insurance Company and ZPIC Insurance Company, 6100-4th Ave. S, Seattle, WA 98108. Terms and conditions apply, see full policy on Trupanion's website for details. State Farm Mutual Automobile Insurance Company, its subsidiaries and affiliates, neither offer nor are financially responsible for pet insurance products. State Farm is a separate entity and is not affiliated with Trupanion or American Pet Insurance.

Pre-existing conditions: If you currently have a pet medical insurance policy, switching carriers or purchasing a new policy may affect certain provisions such as coverages for pre-existing conditions or deductibles already established under your current policy. Let your State Farm® agent know if your existing policy has provisions that might make it beneficial for you to keep.

State Farm (including State Farm Mutual Automobile Insurance Company and its subsidiaries and affiliates) is not responsible for, and does not endorse or approve, either implicitly or explicitly, the content of any third party sites referenced in this material. Products and services are offered by third parties and State Farm does not warrant the merchantability, fitness or quality of the products and services of the third parties.
State Farm VP Management Corp. is a separate entity from those State Farm entities which provide banking and insurance products. Investing involves risk, including potential for loss.
Neither State Farm nor its agents provide tax or legal advice. Please consult a tax or legal advisor for advice regarding your personal circumstances.